News & Media
News · Press Releases · Announcements
We're not one to brag or make headlines, but when we do, you'll find it here. Check this space for current and future Rubbertrax news as well as contacting us for media inquiries.
Recent News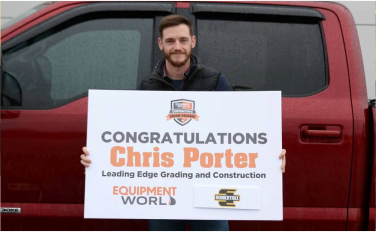 2021 Contractor's Dream Package Winner Announced
Congratualtions to Chris Porter of Leading Edge Grading and Construction...
Media Inquiries
Would you like to use Rubbertrax as a subject matter expert for an article or news item? We would love to discuss it with you. Please use the form on the Contact Us page to reach us.