Measurement Guide
Proper Fit · Correct Part
Getting the best fit for your rubber tracks requires correct measurement. Not sure where to start? We've got you covered.
Important!
All measurements are in millimeters.
1 inch = 25.4 millimeters
Step 1
Machine Identification
Make _________________ Model __________________ Year______
Example: Bobcat, T190, 2008
Step 2
Track Sizing and Measurement
Check your existing track to see if the size is stamped into the rim of the track. If you can't find a track size stamped into the rubber then you can take the three simple measurements listed below that will determine which replacement track you need.
Width(W) x Pitch(P) x Links(L)
Example: 450mm X 86mm X 55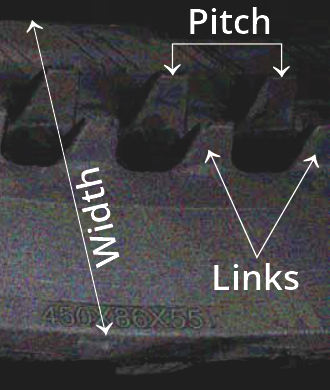 Step 3
Guiding System Measurement
To measure the guiding system look for the trough running lengthwise down the inside of the track.
Width(A) x Width(B) x Height(C)
Example: 20mm X 20mm X 20mm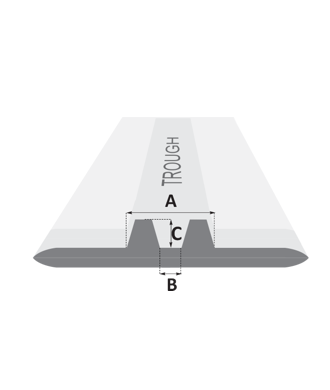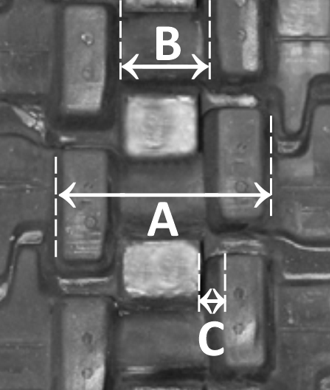 Step 4
Roller Type
Please select the correct roller type of your track.